Our Walkathon is now in its 24th year! Once again on the 8th of August – Mary MacKillop's Feast Day, our whole school will participate in walking from Koonwarra back to the College!
Our student mission team carefully chose the charities which we will raise money for! On Friday 14th July we launched our Walkathon with an assembly and heard from each one on what the money raised will be used for!
MacKillop Today
MacKillop Today's Mobile Learning Centre will give the poorest and most neglected children the opportunity to access books and educational facilities through the provision of a library learning centre and interactive workshops, encouraging children to develop a passion for education and creatively engage in key learning areas.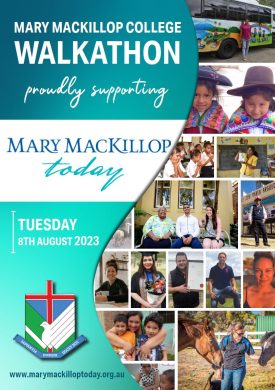 Transform the Nation
The trafficking of children has become a way of life for many marginalised families who are trying to survive. They are exploited and forced into living a nightmare. Transform the Nations gives them that voice and hope. Transform the Nations offer them a way out of human slavery, opening opportunities for quality education, vocational training and a new safe environment in which to heal grow and transform.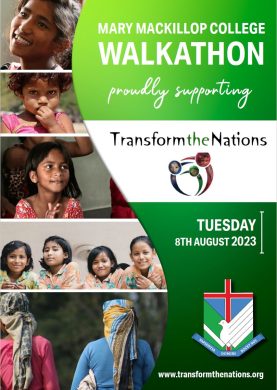 Disaster Aid Australia
We help communities affected by Major Disasters such as Typhoons, Earthquakes and Volcanic Eruptions recover with Smart Aid. Provide clean drinking water with our SkyHytrant Rapid Response Packs. Help Communities affected by the ongoing disaster of unsafe drinking water improve their health with our Safe for Water for Every Child Program.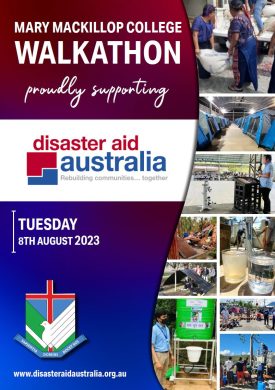 Trinity Families
Trinity Families is a charity which operates to provide funding for service providers who support families in the Gippsland and outer eastern suburbs of Melbourne. Project funds have included: subsided of free family counselling, family support services, early intervention programs for youth at risk, providing school breakfasts for children who are not fed at home.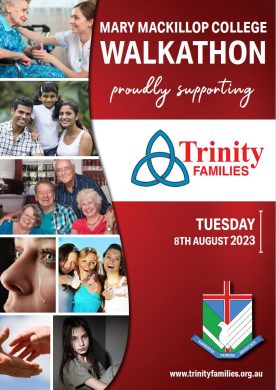 Any members of the community can use this QR code to donate to the walkathon! Just scan the QR code and it will take you to CDF Pay select Check-Out as Guest!
Families with a CDF Pay login can use this to donate!