1950s
South Gippsland Community started wanting a Catholic Secondary College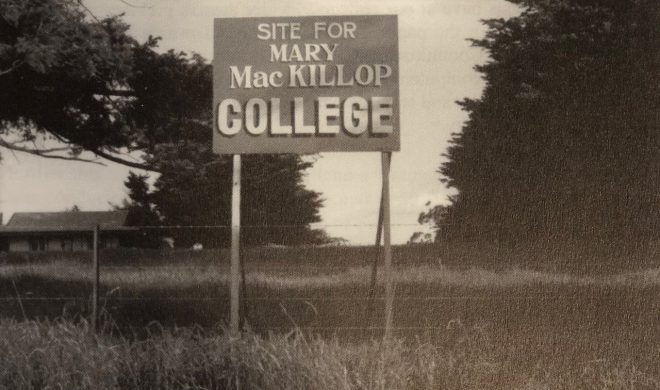 1970s
Monsignor J Cunningham of Leongatha Parish purchased 50 acres of land for the future college. A working party was established.
1980s
1986 – The College opened its doors in two portable classrooms behind St Laurence O'Toole Primary School with 66 year 7 Students with Mr Ed Carmody as the Founding Principal.
1987 – The College relocated to the current site with the old farm house as the administration building
1989 – With the help of Government funding the first permanent buildings were erected.
1990s
1996 – The College Chapel was opened – fully funded by the parish and the parents and friends.
2000s
2005 – the multipurpose (now Pioneer Hall) was built also made possible by parish community and parents and friends.
2010s
2016 – Refurbished front office space and woodworking areas were completed.
2020s
2021 – the new Senior School building which included a new canteen was completed during the COVID Pandemic with students finally being able to move in by Mid-2021.