Thank you for taking the time to investigate our website. Mary MacKillop College provides quality Catholic education to the Catholic parishes of Cowes, Leongatha/Korumburra, Wonthaggi, Koo Wee Rup and Foster. Our College programs focus on the development of the whole person. During a student's time with us it is our goal to work with families to give their sons and daughters every opportunity to grow in Faith, to grow in Learning and to grow in Self Esteem.
Faith
---
The beliefs and values upon which our College relies are those of the Catholic Christian tradition with a particular emphasis on the witness to those beliefs and values given by the faith filled lives of St Mary of the Cross MacKillop and Fr Julian Tenison Woods. As students move through our Catholic school we expect that they will develop a deeper understanding of why, as Catholic Christian's, we are called to live our lives in a particular way in response to God's unbounded love for each and every one of us. We also hope to deepen their appreciation of their local parish, the wider Diocesan and global church and the growing network of schools that operate in the Josephite tradition.
Learning
---
At Mary MacKillop College every student is expected to make the most of the gifts and talents with which they have been blessed. College staff members endeavour to provide programs that challenge the strong student without overwhelming the less strong. As they progress through the College students have access to an increasing variety of courses and co-curricular learning opportunities within the VELS (Victorian Essential Learning Standards) curriculum. In the senior years they are able to explore a range of pathways that may incorporate some or all of the VCE (Victorian Certificate of Education), the VCAL (Victorian Certificate of Applied Learning, VET (Vocational Education and Training) and pre-apprenticeship courses.
Self Esteem
---
The adolescent years can be very difficult for many teenagers. One of the very strong features of Mary MacKillop College is the high level of cooperation that exists between student, family and school. We all want the young adults entrusted to our care to develop into resilient, self-assured young people who make right choices. The pastoral care program, counselling services available and many leadership and co-curricular activities give students every opportunity to graduate with a high level of self-esteem and wellbeing.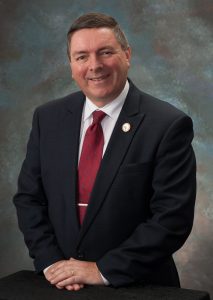 Enjoy learning more about our College and the opportunities it provides for the students entrusted to our care.
God bless
David Leslie
Principal