All students are expected to wear the regulation College Uniform whilst at school and travelling to and from the College. All items of the uniform including the shoes, must always be kept clean and tidy. Full summer or winter uniform must be worn to and from school, and at any time a student leaves the school during the day. Sports uniforms are not to be worn to and from school except for Year Level Sport days and whole School Sports Days.
Suppliers
---
Branded items of uniform (blazers, jumpers etc.) are available from Panther's Mensland in Leongatha.
The college has a second-hand book and uniform page on which you can look for or request items: www.facebook.com/groups/mmcrc2ndhand/
(Please ensure you check booklists to ensure you are purchasing correct editions of texts)
Uniform Brochures
---
All new uniform items can be purchased through Panthers Mensland in Leongatha and Wonthaggi. Layby is available, please contact Panthers to arrange an appointment time for a new uniform fitting.
Leongatha: 20 McCartin Street, 03 5662 5550 pantherleon@outlook.com
Wonthaggi: 118 Graham Street, 03 5672 5644 pantherwon@outlook.com
Girls
---
Summer Uniform
Winter Uniform
College Blazer
College Blazer
College Summer Dress or
College Navy Shorts and College Blouse
College Tartan Skirt or
College Navy Trousers
College Jumper
Long-sleeved White Shirt
White College Socks
College Jumper
Black Leather School Shoes
Navy Blue Tights (with skirt) or
Black/Navy Blue Socks (with trousers)
Plain Navy Blue Hat
Black Leather School Shoes
College Tie
Plain Navy Blue Scarf (optional)
Boys
---
| Summer Uniform | Winter Uniform |
| --- | --- |
| College Blazer | College Blazer |
| College White Short-sleeved Shirt | College Jumper |
| College Grey Shorts | College Grey Trousers |
| College Jumper | Long-sleeved White Shirt |
| Grey College Socks | College Tie |
| Black Leather School Shoes | College Grey Socks |
| Plain Navy Hat | Black Leather School Shoes |
| | |
All Students
---
Sports Uniform
College Sport Jacket
College Rugby Top
College Track Pants (Navy blue or light blue)*
College Sports Polo Top
College shorts (Navy blue or red)*
College leggings (Navy) – Girls
Sports Socks
Runners
Plain Navy Hat (compulsory terms 1 and 4)
* New uniform items have been introduced, students can still wear either items.
School Shoes
Academic: Black lace up shoes for both boys and girls, girls are also permitted to wear black t-bar style footwear. No runner style black shoes.
Sport: Support sport footwear. No high top shoes.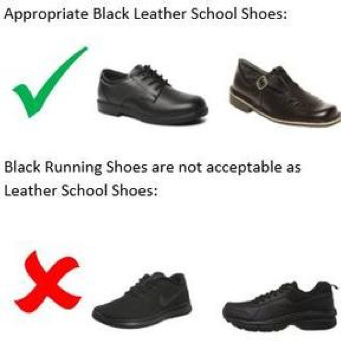 ** Note: in term 1, until the Labour Day holiday weekend, the College Blazer is optional. However, if an outer garment is worn, it must be the blazer.
The changeover of uniform from summer to winter is the last 2 weeks of term 1 and the first 2 weeks of term 2, this means that either uniform may be worn, but must be worn in its entirety. After this date the winter uniform must be worn. For Winter to Summer it is the last 2 weeks of term 3 and the first 2 weeks of term 4, then the summer uniform must be worn.
General Appearance

Hair: to support students as part of our positive learning environment a student's hair must be clean,
tidy and tied back off the face. Hair must be tied back for practical classes. Extreme styles are not acceptable. Hair ties must be plain, simple and black or in school colours.
Make-up: Natural minimal make-up only is to be wornat school. Students must not wear nail polish or false eye lashes.
Jewellery: Earrings: only one set of plain studs or small sleepers may be worn in the lobe of each ear. A crucifix on a fine chain and/or plain ring may be worn. No other jewellery or chunky jewellery is permitted.
Hats: All students are encouraged to wear a plain navy blue hat, which is the only acceptable hat to wear to and from school. A plain navy hat must be worn at recess and lunch and for sport and timetabled PE classes in terms 1 and after Melbourne Cup Day in Term 4.
Dress and Skirt lengths: Skirts and dresses must be knee length.
Tattoos: Tattoos are not permitted if they are visible when the correct College uniform is worn.
Undergarments: These should not be visible. When the white College shirt is worn the undergarments
should be a plain white. No colours or T-shirts slogans etc. should be visible through the white shirt.

Uniform Pass
Any student out of uniform must have a written explanation from his/her parent/guardian. This will be
presented to the Homeroom teacher who will make a note on Simon. Failure to comply with uniform standards will result in disciplinary action.