New Senior School
Construction has been completed on our $4.5M new senior school building! Fully air conditioned, 12 new classrooms, staff work areas, Year 12 social space with kitchenette, a new Canteen with indoor/outdoor eating space, new landscaping and pathways to link existing buildings.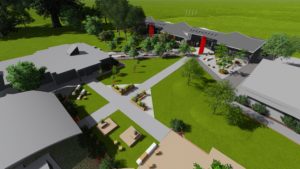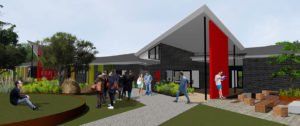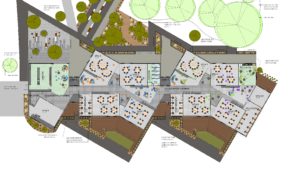 At Mary MacKillop Catholic Regational College we are very proud of our curriculum. Recent changes and forward planning has positioned our College at the cutting edge of where schools should be with respect to facing the challenges of education in the 21st century.
In the junior years, the academic programme at Mary MacKillop College builds core skills and knowledge. Through years seven and eight students are given a taste of all subject areas. Students are encouraged and supported to develop more initiative and greater capacity for independent thought and work as they progress through the College. By graduation, each student will have been helped to reflect on his or her special interests and abilities and will have identified a pathway for further study or careers.
The College's Active Learning Framework informs and shapes this process. Students are encouraged to:
---
Take ownership
Make connections
Think deeply
Be courageous.
Each of these concepts applies to the academic, social, physical and spiritual development of our students. Mary MacKillop students are achievers, ready to not only make their way in the world but also to make the world a better place by contributing to their communities.
The full program includes:
---
Religious Education
English
Mathematics
Science (General Science, Biology, Physics – Robotics and Racing, Psychology)
French
Physical Education and Health
LAUNCH
Pastoral
Art
Photography
Humanities (Geography, History, Law and Finance, Money and Markets)
Drama (Theatre Studies)
Music
Home Economics (Food Studies, Food and Hospitality)
Design Technology/Graphics
Information Communication Technology
---
Mary MacKillop College hosts a state of the art Trade Skills Centre on site.